Well it's nearly go time (sort of), so I find my mind wandering towards the coming season and the obvious highlight, which is the N3N (historically speaking) prediction league!
A quick reminder from last season - tulip won. Again. Back to back wins and three wins overall makes him the Big Daddy of our league - as soon as you see him on the card, you already know the outcome, it's just fun to watch it unfold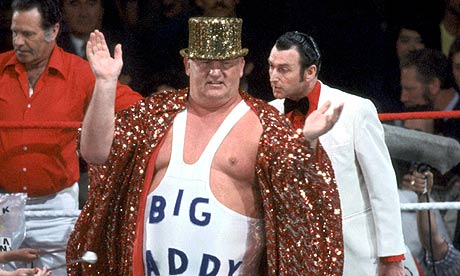 there he is right there. I'll let you decide which one is him....
(I'm a huge wrestling fan by the way, so you have to excuse my odd self indulgent moment - captive audience and all that!)
Anyway, looking ahead to next season, hopefully we'll recruit a few new players from lower divisions (too soon, piffpaff?
) to make our little corner of the interwebs the funnest league in town! Think we finished the season with about 20 regulars, which is pretty solid really. So spread the word, gather your friends and family, get as many predictors as we can, friends, and really make me work for the no money I earn!
Not forseeing any sweeping changes to the scoring for the coming year, but you never know what may cross my mind in the wee small hours over the coming weeks....feel free to shout out any suggestions below, although I almost guarantee I won't listen haha!
Quick reminder of how we do things for any of our more senior participants / newcomers / heavy drinkers - pretty sure we're all in at least one of those groups!
Same as last season - 5pts for a correct result, 10pts for correct league points
Draws - Score 10pts for correct result, 15pts for correct league points
Banker - Double points, & I will declare one game as "unbankable" each week (probably leaning towards easiest prediction on paper)
Winning Margin - predict whether each win will be by more than or less than or equal to 10pts. Get it right for 5 additional points per fixture. This will also be subject to banker double up.